It seems the whole world is talking about cannabidiol (CBD) these days. CBD is a cannabinoid compound that is one of many found in the cannabis plant, with people reporting that it helps to reduce stress and anxiety, and provides pain relief for many physical conditions. But can you use CBD Oil for headaches and migraines?
Taken on its own it has various interesting qualities but it is when CBD is taken with all the other compounds in cannabis that it truly becomes a star player. There is a synergy at work in nature that medical herbalists recognise and utilise with all their tinctures.
This synergy brings a far more potent product and it is why all the products at CBD One use a whole plant full-spectrum CBD extract. Indeed, it would be more accurate to call our products cannabis oil instead of CBD oil.
This synergy is the balance of all the interesting chemicals within any particular plant that help it have healthful qualities without causing terrible side effects. It is also one of the reasons why pharmaceutical companies do not research herbal medicine in the same way they do a single, active, ingredient. You see, they can own a single compound but they cannot own a whole plant!
Profits come from isolating one compound and researching its effects and making a medicine from it. The problem with this is that using a single active ingredient often comes with two issues: 1. It makes the drug extraordinarily powerful 2. It causes awful side effects.
Nature is far more intelligent and gentle than a brute force pharmaceutical drug so often takes longer to show changes but does little, if any, harm.
The gentle nature of using whole plants means they are often remarkably safe to use and this is recognised by the World Health Organisation in its report about CBD.
Is CBD Oil Good For Headaches And Migraines?
There is a very simple answer to this question which may seem disappointing but is sensible. Will it help? We do not know.
There you go! We genuinely have no idea if our CBD products will help. However, one thing we can say with absolute certainty is that if you try CBD it will do you no harm. Now given that the Hippocratic oath suggests doctors should 'help or do no harm' we are already halfway towards doing this.
Let us compare this to taking one ibuprofen which you can freely buy over the counter at pharmacies. Figures from the British Heart Foundation show, "People who had used an NSAID (like ibuprofen) in the previous fortnight were found to have a 19 per cent higher risk of hospital admission for heart failure"
So given that doctors are supposed to do no harm this is a worrying but very widespread problem that most of the public know nothing about. Well rest assured dear reader, CBD One products do not come with any such risk. 
This means that taking our CBD products comes with no risk and may bring you some benefits. Because it causes no harm I would argue it is worth a try.
As an interesting anecdote, I was speaking at an osteopathic conference to a group of my esteemed colleagues about CBD. At the end of my lecture I offered them a sample of our Absorb Pure syringe pump. 
The next day one of my colleagues rang me to explain that at the end of my lecture he could feel a terrible headache coming on, I'm sure it had nothing to do with my lecture of course. He told me that this was a regular occurrence and he knew that his next steps would be to go to bed and that would be the end of his evening.
However, half an hour after taking the CBD his headache had gone away and he was able to enjoy a nice dinner and social event with everyone else. He now uses CBD regularly.
Because cannabis extracts are such a complex substance, at least they are if they have been manufactured with care, they are very difficult to research because pinning down which bit of the plant is doing what is nigh on impossible. However, that is because researchers are trying to look at an incredibly complex group of compounds through a black and white prism.
This is, unfortunately, where modern medicine falls down because too often it is looking for one simple answer to all manner of complex problems that require complex answers. In relation to cannabis this means that there is plenty of interesting and compelling research but much is also difficult to pin down and assess with pharmaceutical methods.
However, because we know it is safe at least we can take the step of trying it knowing that we have everything to gain and nothing to lose.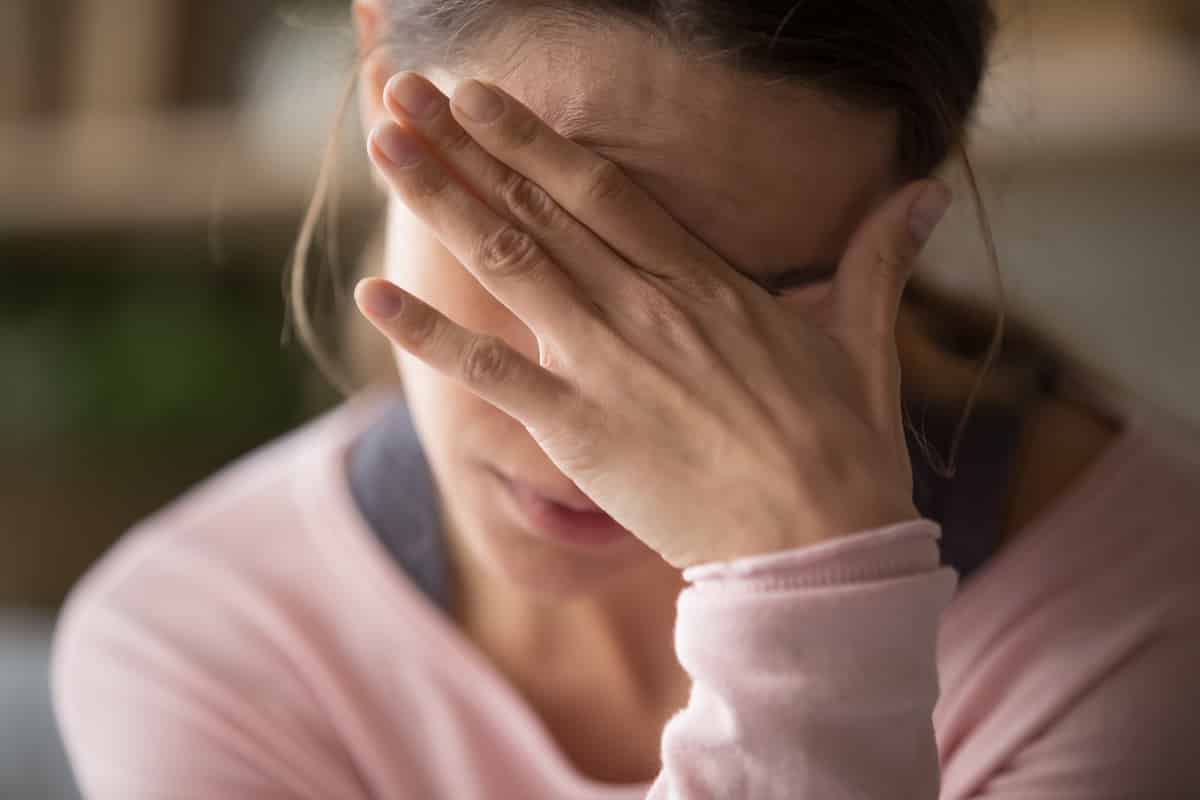 Can CBD Oil Cause Headaches?
I have certainly heard of people reporting that they get a headache when they tried taking CBD so gave up.
I would urge patience because if you get a headache when you take CBD there are probably one of two things going on.
Firstly you may simply have taken too much CBD too soon. Lower your dose and try again. Our body can take time to get used to cannabinoids like CBD so start with two drops twice a day if you are using an oil and see what happens. If this causes a headache then half your dose, or even go to one drop a day for a week and build it up slowly.
Secondly you may be experiencing a herxheimer reaction. This occurs because the CBD may well be killing off toxic (for want of a better word) cells, this cell death can give headaches as the body processes all this toxicity. This normally lasts from one to three days but we are all different so listen to your body. This reaction can also make you feel a little floaty or tired. 
Therefore, it can cause a headache but more often than not this is a temporary reaction and should fade away over the course of a few days. If you are experiencing any problems with it not going away perhaps you could get in touch with us through our healthcare advice service.
How To Use CBD Oil For Migraines And Headaches
The most effective way to take CBD is orally. Whilst patches that work through your skin may have a place they will generally be CBD with none of the other clever compounds in cannabis so make sure you supplement them with an oral product that is full spectrum.
At CBD One we have two types of oral products for you to try:
Our CBD oils which tend to be more on the calming side and are taken under the tongue. Generally two or three drops two or three times a day but please tune into how you are feeling and increase or lower the dose accordingly. CBD dosage is more of an art form than a science as we all react differently and have our own sensitivity to it.
Or our Absorb range which tends to get in your system fast and have a more energising effect. Most people take one shot of Absorb a day. They are designed to be added to a hot or cold drink and can transform your morning cuppa into CBD Tea or CBD Coffee!
When it comes to which strength to start with I usually suggest people start with a middle strength product. Starting in the middle means you can increase or lower your dose as you see fit and means you will be using a decent amount of cannabinoids to hopefully see some positive changes. 
If budget is an issue you can always start with a low dose and take twice as much of it to mimic a stronger product if you are not feeling anything change.
Please also remember to be patient! Whilst some people might see rapid changes, I have seen others only see a difference after two or three months, who are then bowled over by the improvements. I have also seen people think it is doing nothing, so they stop taking it and then they notice problems returning that they had not realised had gone away. 
Always keep in mind that you are taking a natural product and nature works to her own rhythm no matter how impatient we may be so allow nature to take its course.