If you suffer from sciatica, it would be very optimistic to think about running through the pain. Sciatica pain is often so excruciating that running would be out of the question. Instead, you should be asking yourself how to heal your sciatica so that you can get back to running.
You may feel a sciatica flare-up in different places depending on a number of factors. The sciatic nerves run from your hips to your feet. You can feel pain at any point on this route, including your feet, the backs of your legs or your bottom. 
Sciatic pain may feel dull and aching or sharp and stabbing. You may also feel some pain in your back. If the pain is isolated to your back, then it is unlikely to be sciatica and you may have a pinched nerve.
The pain is caused by something rubbing or pressing against the sciatic nerve. This is usually the result of a slipped disc, a back injury or a narrowing of the part of the spine your nerves pass through, known as spinal stenosis. It can also be something as simple as a tight muscle in your pelvis. Sciatica is often wrongly diagnosed so go to an expert like an osteopath to establish exactly what is going on.
Can I run with sciatica?
The basic rule for exercise with an injury is simple if it hurts don't do it and never take pain killers to enable exercise. When sciatica flares up, you will need to reduce your physical activity, but not stop it altogether. Running will be very painful with sciatica, and it isn't something that will subside. The pain is the result of something pinching your sciatic nerve, so running will only aggravate the problem.
It can take around a few weeks to recover fully from sciatica. This will take longer if you push yourself too hard in your training. Instead, you should reduce the intensity of your exercise and try to switch things up. For example, you might try going for walks instead of running.
If you continue to run, the irritation of the nerve will only intensify. This will lead to increased pain and a longer recovery period. Instead, you should focus on healing your body and preventing this from happening in the future.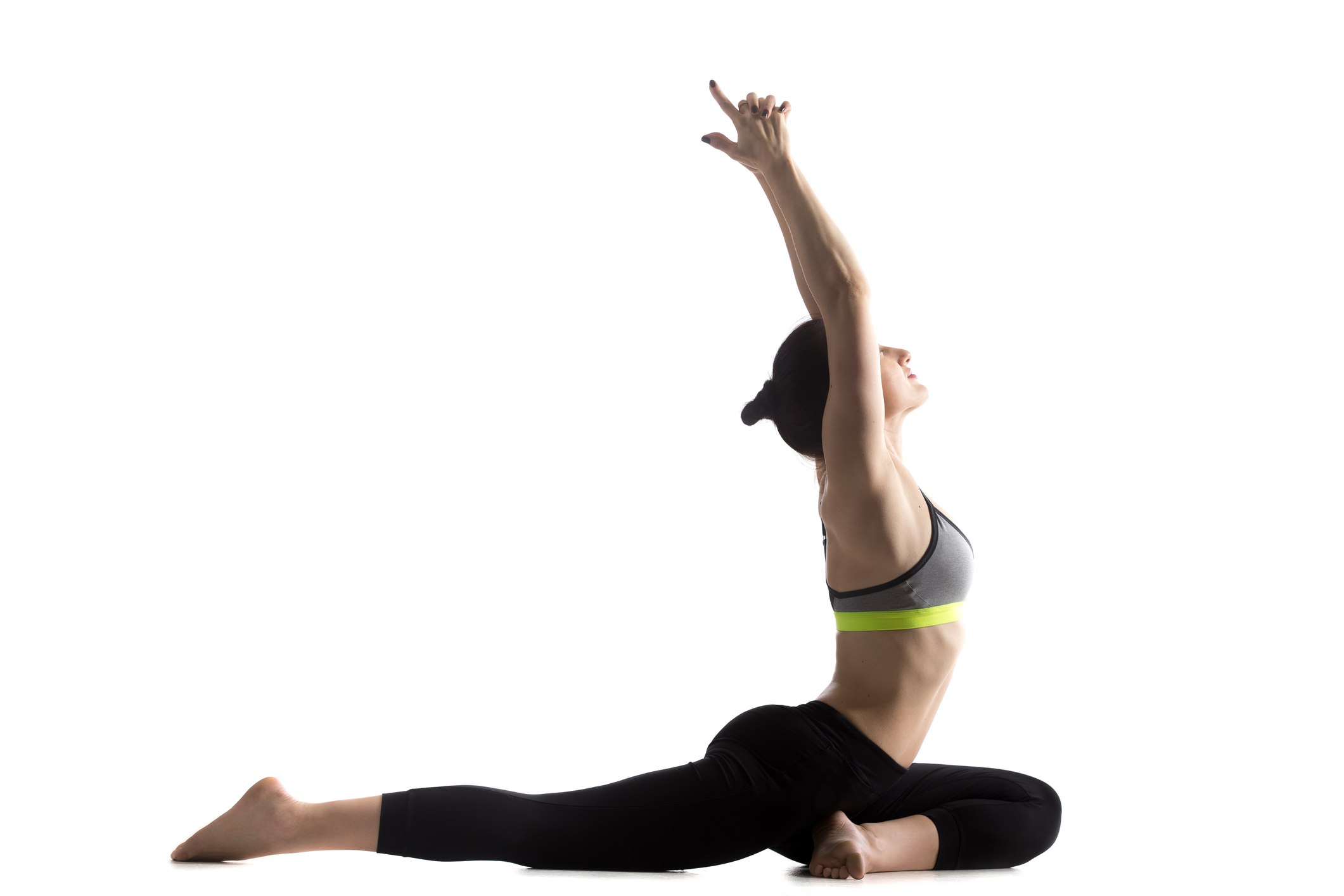 How can I manage sciatica pain?
The first step is to visit an expert to rule out any other potential issues. They should examine you and will ask you to do some movements with your legs to determine which movements cause the most discomfort.
Once sciatic pain is diagnosed, you can then set about healing the affected nerve and putting an end to the pain. Osteopathy and rehab work like pilates are often the first point of call for healing an injured nerve. Try the following methods:
Stretching
While you might be reducing your high impact cardio exercise, you can still do low impact exercises like Yoga and pilates. These can help you to stretch out the muscles around the injured area and relieve pressure. Remember that stretches shouldn't hurt, so don't force a stretch too far or for too long.
Doing the wrong stretches can cause further trouble as the sciatic nerve can be injured in different areas by different problems so ensure you have got your rehab stretches from an osteopath or other well-trained therapists.
Osteopathy
Sciatic pain responds well to osteopathic work. The osteopath will identify where the cause is and look to remove it. They will advise on self help work too.
Rest and relaxation
Never underestimate the power of rest. This can be active rest like any pain free movements you can do at home. Being relegated to the sofa can be very frustrating for an athlete. This is why it is important to take care of your body as well as your mind. Sitting or lying down for long periods of time can be just as detrimental for sciatic pain. Keep active, but keep your activity light.
If you struggle to sleep at night as a result of the pain, try sleeping with a pillow between your legs to straighten your pain. You can also explore natural remedies for reducing inflammation, reducing pain and helping you to sleep. CBD One offers a range of CBD products which can be taken as supplements or applied directly to the skin for pain relief. 
CBD is derived from the cannabis or hemp plant. It doesn't get you high, but it can help with a range of symptoms, including sciatica pain. In lab tests, CBD products were found to significantly reduce sciatic pain and inflammation.