Pain in your shoulder can be debilitating and seriously affect your quality of life. It can limit your movement and prevent you from doing the things you love. Even something as simple as typing on a computer would be difficult or even impossible with shoulder pain.
When shoulder pain strikes, one of the things that people fear the most is rotator cuff damage. A torn rotator cuff will seriously weaken your shoulder and make everyday activities difficult and painful.
If you have pain in your shoulder that gets worse when you raise your arm, it could be the result of a tear. Or it could be the result of rotator cuff tendonitis. In order to diagnose and treat your rotator cuff injury, the first step will be a trip to the Doctor's, or a health practitioner, such as an Osteopath. 
Do you have a rotator cuff tear?
The first step to discovering if you have a rotator cuff tear, tendonitis or another type of shoulder injury. An ultrasound is a good place to start, if the health professional feels it needs further investigation. With an MRI scan, being the next step, if signs of damage have been found from the initial scan. When visiting the doctor or a health practitioner, it's important to note when your pain first started and if you have been doing any physical activity which could have caused it.
Rotator cuff tears are most commonly caused by overuse, repetitive activity or an accident or sudden injury. The rotator cuff is a collection of muscles and tendons which keep the "ball" of your upper arm in the shoulder socket. This structure helps you to raise and rotate your arm, so it is important for normal movement. It acts rather like the hand over a gear stick to move your arm in different directions.
When the rotator cuff is torn, you might experience weakness in your shoulder. You might also struggle to lift or carry things that you would normally have no trouble with. And finally, your shoulder will be very painful.
The problem with diagnosing a rotator cuff tear is that it often presents with similar symptoms to tendonitis and frozen shoulder.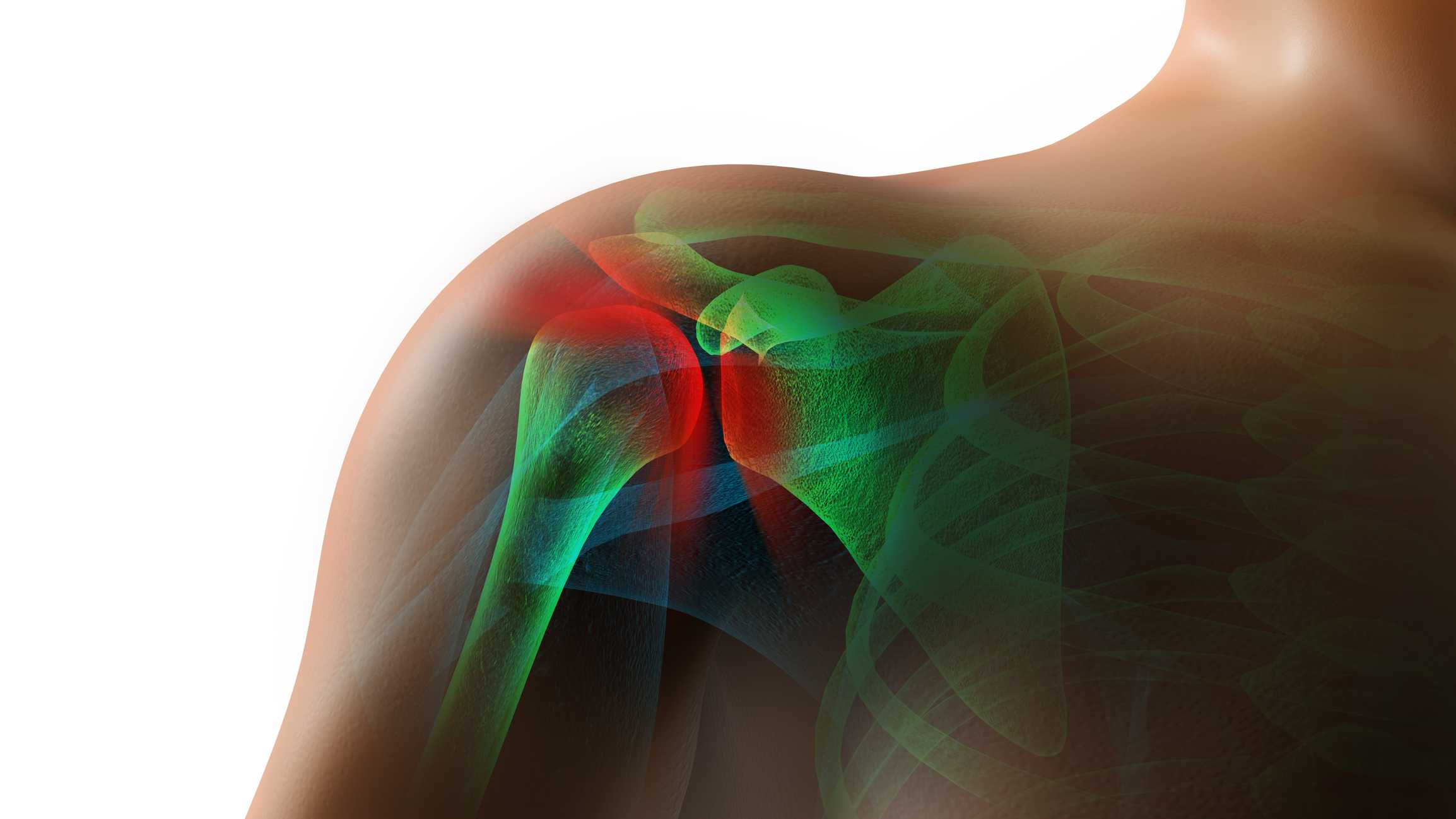 Difference between a tear and tendonitis
With tendonitis, you will typically experience pain at the tip of the shoulder and the upper outer arm. The pain will be made worse by lifting, pushing, pulling, reaching, lying on your side and raising your arm.
With a tear, you will experience weakness in your shoulder in addition to the pain. A doctor or a health practitioner will diagnose a tear by examining your shoulder and asking you to complete a series of movements to test your range of motion and strength. As mentioned earlier on in the post, they will also order tests such as an ultrasound or MRI.
A tear may require surgery to fix it, while tendonitis will require rest and rehabilitation.
Types of tears
There are two types of a rotator cuff tear, acute and degenerative.
An acute rotator cuff tear is often the result of a fall, injury, or lifting something too heavy with a jerking motion. If you are in an accident and suffer a broken collar bone, for example, you may also suffer a rotator cuff tear.
Degenerate rotator cuff tear is often the result of wear and tear on your shoulder. Athletes who do repetitive motions such as swimmers, tennis players and baseball players are often susceptible to this type of injury. Professionals such as painters and carpenters can also suffer this type of injury.
Will I need surgery?
If you require surgery and the type of surgery you have will all depend on your personal circumstances. Your doctor will consider things like your age, overall health and the severity of the tear to determine if you require surgery.
There are three main types of surgery which your doctor will consider. Arthroscopic surgery will involve making a small incision and using a tube with a camera and small instruments to carry out the repair. As this is less invasive, the recovery time will typically be shorter.
In open surgery, the doctor will make a larger incision and use larger instruments to repair the muscles in your shoulder. There is also the option to perform something known as mini-open surgery, which starts with the arthroscopic method and then finishes with larger instruments. 
Only your doctor will be able to determine if you need surgery and which type of surgery should be performed.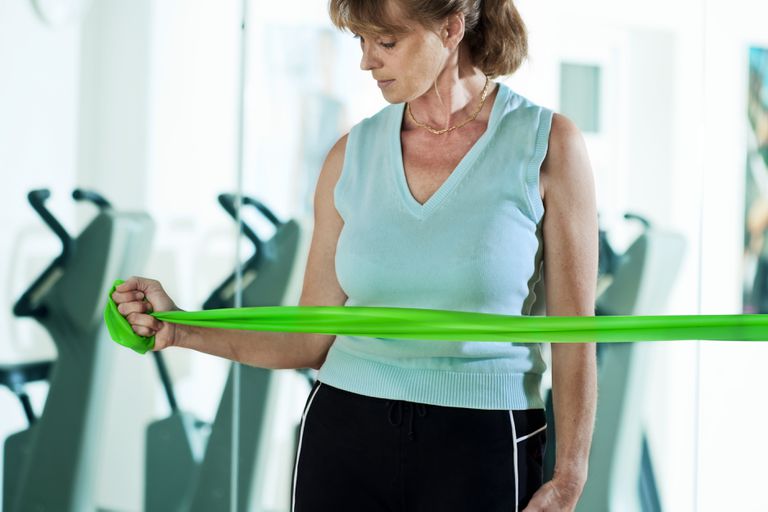 Recovering from surgery
If you do have surgery, you can expect to wear a sling on your arm for 4-6 weeks. You will also need to perform daily exercises to keep blood flowing to your arm and hand. Daily exercises will also help to encourage healing and strengthen the muscle - repetitive pain free movement of any kind will help it heal quicker and stronger.
Once your sling has been removed, this sadly won't be the end of your recovery journey. This is when the real work begins to rehabilitate your shoulder and ensure you regain full movement. It can take up to a year for you to regain full range of motion after a tear.
Your doctor will give you some exercises to try at home, or they may give you the opportunity to work with a physical therapist. It's important that you take your time with your recovery and don't try to push yourself too soon. Follow your doctor's instructions and listen to your body throughout your recovery.
Alternatives to surgery
If your doctor decides surgery isn't necessary, they will offer some alternative therapies for you to try. In the case of minor tears or tendonitis, you will be able to treat this as home with rest and some physical therapy.
The first thing you will need to do is to stop using your shoulder. Wearing a shoulder wrap will help to immobilise the joint while offering compression and support. You should also ice your shoulder to help reduce inflammation and pain. Use a cold compress for 20 minutes not more than 5 times a day.
If you are looking for a natural method to reduce pain, you could try cannabis oil. CBD oil or cannabis oil is one of the compounds found in cannabis or hemp plants. It doesn't get you high, but it can help to manage pain and inflammation.
Protecting your rotator cuff
Once you have recovered from surgery or rotator cuff tendonitis you will want to look for ways to protect your rotator cuff in future. These steps might also be helpful for those who have experienced shoulder pain and have been warned that it could develop into tendonitis or a rotator cuff tear.
When lifting heavy items, always lift from your knees and don't lift with any kind of jerking movement. You should also hold items close to your body and avoid trying to stretch your arms out while you lift.

Always stretch your arms before a workout. Your rotator cuff is a smaller muscle which will respond well to many reps with low resistance. Try using exercise bands or similar to strengthen the muscles without putting too much strain on the joint.

If you are involved in sports with repetitive overhead movements such as baseball, tennis, swimming or basketball, you will want to add hot and cold therapy to your recovery routine. This will help to prevent inflammation and irritation of the rotator cuff.

And finally, you might also consider regular massages to help keep your rotator cuff in good shape. Indulge yourself with a monthly back, neck and shoulder massage to help keep your back and shoulders in good shape.