With many claiming CBD oil helps their health and wellbeing in a large variety of cases; it's no wonder that CBD products have surged in popularity in recent years.
But despite its legal status in the UK, and many other countries, there are still some parts of day to day life where users are unsure about whether or not their CBD oil will be safe.
One of the more common questions we've seen asked around this is around travelling with CBD, with many people asking can you take CBD oil on a plane?
Let's dig a little deeper.
What Is CBD Oil?
CBD stands for cannabidiol, a well-known derivative of the cannabis plant, frequently used in wellbeing programmes to support a healthy lifestyle. 
Despite being extracted from the variety of the cannabis plant known as hemp, the use of CBD does not create any kind of "high", intoxicated feeling that is caused by another psychoactive element of the plant called tetrahydrocannabinol or THC.
Users of CBD instead experience a feeling of calm and relaxation and, because of this, CBD oil is used by many to help tackle their anxiety.
The properties of CBD oil support the endocannabinoid system in the human body, which regulates the hormones linked to stress. Therefore it helps to keep everything balanced, from mood to appetite and sleep to pain management.
But despite the soaring popularity of CBD oil, there are still numerous questions over the legalities surrounding its use. 
Is It Legal To Take CBD Oil Onto A Plane In The Uk?
Yes, it is completely legal to fly to and from the UK with a CBD product in your luggage, as long as it meets all the specific rules and criteria set out by UK law - specifically that it doesn't contain more than 1mg of THC and is labelled as a food supplement. If you have chosen a reputable company for your CBD products then it will undoubtedly tick both boxes.
If your CBD product is part of prescribed medication - unlikely in the UK but not impossible - it is safest to carry the prescription or a letter of authorisation from the prescriber for the CBD in question so that you can enjoy a hassle-free trip, 
It is entirely up to you as to whether you choose to place your CBD oil in your hand luggage for ease of use while you travel, or if you pack it in your hold suitcase for use at your final destination after the journey. 
Many CBD Oil users would prefer to keep their oils and products to hand, particularly if they are nervous fliers or take their supplements at a specific time of the day. It is also preferred if you are worried about losing your hold luggage or it being delayed on arrival at your destination.
Remember though, if you are carrying the CBD oil in your hand luggage it must be less than 100ml and be visible on your personage in a clear plastic bag, as per the rules for any liquid being taken through airport security. This will allow for a smooth airport experience and few hold-ups if you have prepared for this in advance.
It is important to note, however, that it is recommended by many major UK airports that you check with your airline and your destination airport that they are happy for you to travel with CBD oil before you set off on your journey, just to be doubly sure that you won't encounter any problems along the way. 
The last thing you need when travelling is to be held up indefinitely while security questions you or test your products. Obviously, this could still happen regardless of what you carry, but it is best to eliminate any potential problems from the outset!
Can You Travel To The UK With CBD Oil?
Even if you have purchased your CBD legally elsewhere, you can safely bring it back into the UK as long as it follows customs regulations and UK law as previously mentioned. 
If you are arriving in the UK from another country you have a personal allowance of the number of goods - for yourself or as gifts - that you can bring in to the country. Usually, this relates to alcohol, tobacco and souvenirs, but it is important to check your limitations.
But while domestic airport security and UK borders do not appear to be a problem for CBD oil travel, many international destinations have different legal requirements and restrictions in place. Every country has its own set of customs rules and security laws which will need to be considered before you leave home.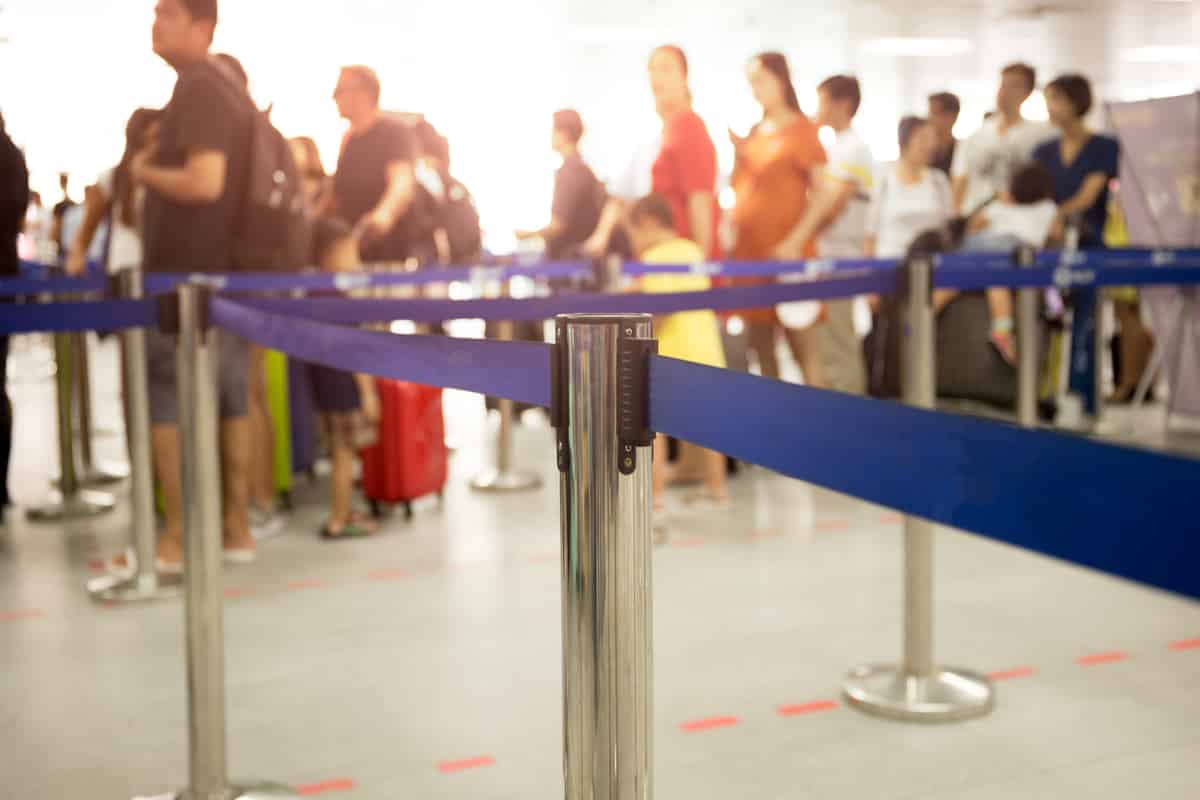 What Countries Don't Allow CBD Oil?
The issue with travelling carrying CBD oil isn't that of taking it onto the plane and out of the UK but actually the legality of taking it into - or having it in your possession in - the country you are travelling to.
Although the knowledge and understanding of CBD is improving all the time due to its increasing demand and regard, there is still a wariness and reluctance from some countries to accept that despite its roots in a cannabis plant, CBD is not an illegal drug.
And it is worth bearing this in mind if you are planning a trip in which you would expect to take a CBD product with you.
Travelling from a country where CBD is legal to another country where it is legal is unlikely to cause any issues, but, as we said before, it is worth checking with your airline and the customs office of your destination country to see if they have any more information that can inform your journey and avoid any unnecessary headaches. A brief phone call - or email to get the necessary information in writing - will no doubt ensure you a smoother trip.
The table below has been created to help quickly identify the legal status of CBD in each destination country. It is simply intended as a guide, and before travelling we recommend you contact the customs and immigration department of your destination country to confirm you will be allowed to travel with your CBD products.
| Country | Legal Status of CBD |
| --- | --- |
| Australia | Legal (requires prescription) |
| Austria | Legal (but can't be sold as a food supplement) |
| Belgium | Illegal |
| Bulgaria | Legal |
| Canada | Legal |
| China | Illegal |
| Croatia | Legal |
| Cyprus | Legal |
| Czech Republic | Legal |
| Denmark | Legal (requires prescription) |
| Egypt | Illegal |
| Estonia | Legal |
| Finland | Legal |
| France | Legal |
| Germany | Legal |
| Greece | Legal |
| India | Illegal |
| Ireland | Legal |
| Italy | Legal |
| Japan | Legal (although must not contain THC) |
| Netherlands | Legal |
| New Zealand | Legal (requires prescription) |
| Norway | Legal (requires prescription) |
| Poland | Legal |
| Portugal | Legal |
| Romania | Legal |
| Russia | Illegal |
| South Africa | Legal |
| Spain | Legal |
| Sweden | Legal (although must not contain THC) |
| Switzerland | Legal |
| Thailand | Legal |
| Ukraine | Legal (although must not contain THC) |
| United Kingdom | Legal |
| United States | Illegal (although legal in some states) |
Please check with the country you're visiting by contacting immigration or speaking to your airline before travelling with CBD.
It's also important to consider any countries where you might need to stop over too, not just your final destination. You might only be on their soil for a matter of minutes for a mad dash from one plane to another, but you could find yourself in serious trouble if what is in your bag is not on their tick list.
The laws in some countries are very strict and will not allow you to carry or use a CBD product within their borders. So even though it was legal when you left home, it could land you behind bars in foreign climes. 
The Bottom Line
So, can you take CBD Oil on a plane? If you're travelling to or from the UK then generally speaking yes, you can.
UK law allows you to travel with CBD oil in your hand luggage if it is less than 100ml or in your hold suitcase. 
But it is wise to check the local laws and regulations at your destination and any stopovers along the way to ensure you're not caught out. 
We think it's always better to be safe and well prepared by speaking to destination airports and the airline carrying you and your luggage before you fly.
Safe travels!