Are you curious about how the CBD industry looks in 2022?
We've scoured the web, read tons of research papers, and filtered through all of the noise to create a list of up-to-date and relevant stats and facts below.
Click to jump to a category, or keep reading for our top CBD statistics.
Top CBD Statistics
The US CBD Market grew by 706% in 2019. (The Motley Fool)
64 Million Americans Are Estimated To Have Tried CBD. (Consumer Reports)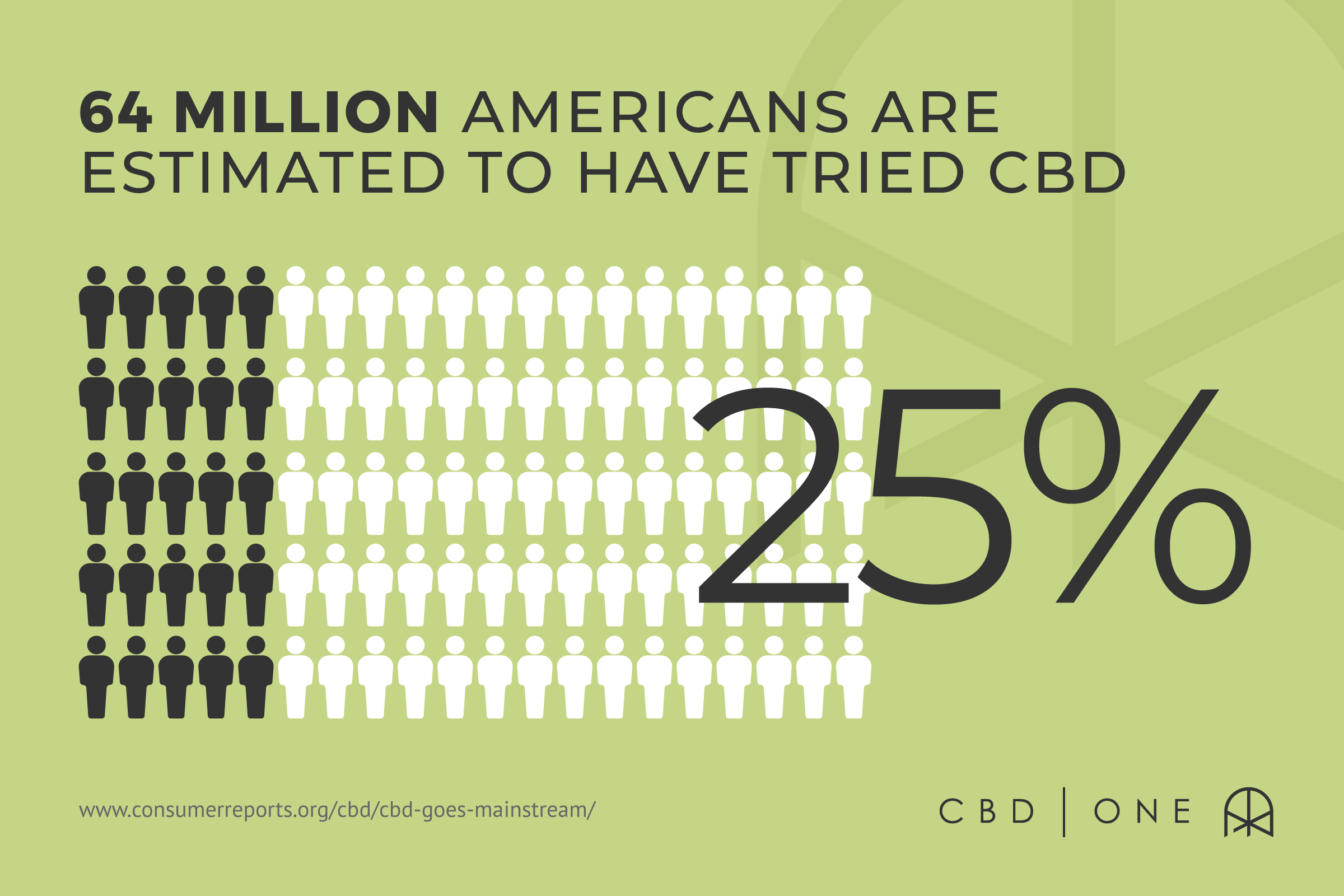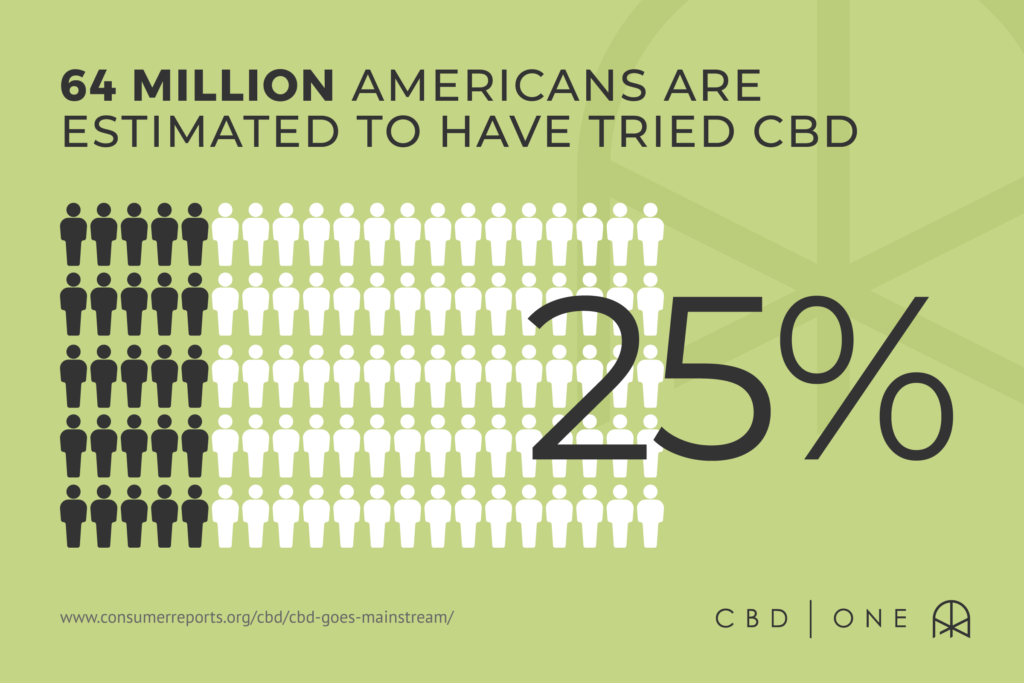 The Total U.S. CBD Market Could Reach $24.4 Billion By 2024. (Brightfield Group)
56% of millennial respondents use CBD daily or as-needed. (Datatrek)
91% of U.S. adults think that marijuana should be legal for medical or recreational uses. (Pew Research Center)
Cannabis contains over 500 distinct compounds, which include cannabinoids, terpenoids, flavonoids, and omega fatty acids. (Cannabis Research Initiative)
In 2018, the World Anti-Doping Agency removed CBD from it's list of prohibited substances. (World Anti-Doping Agency)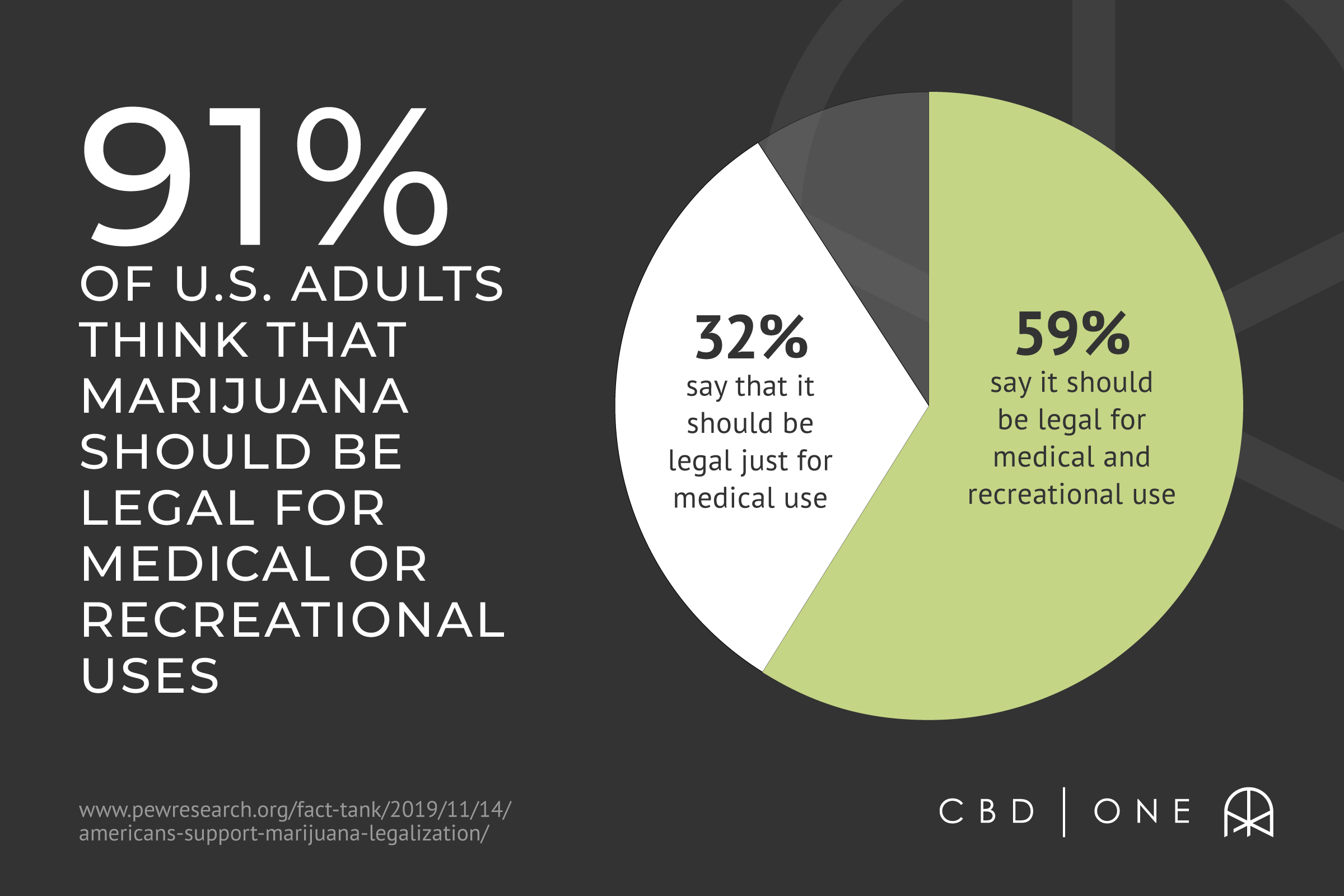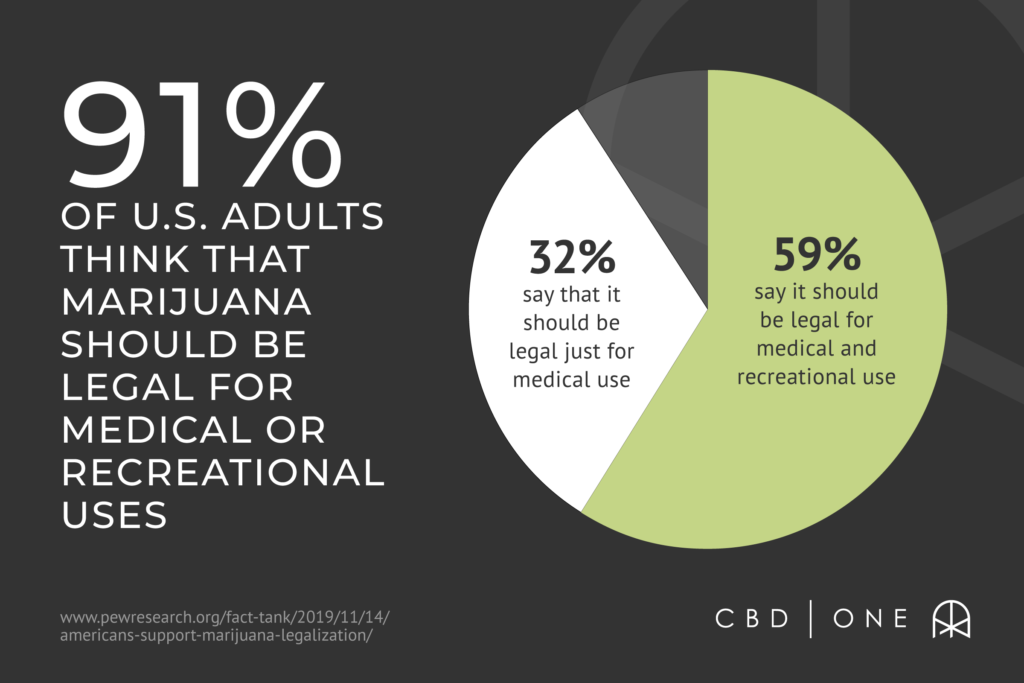 CBD User Statistics
In 2018, the estimated CBD (cannabidiol) usage rate among the adult population in the United States was 6 percent. This figure was estimated to increase to 35 percent by 2024. (Statista)
Three-quarters of respondents (74%) who have used CBD reported that it has had a positive impact on their quality of life. (New Frontier Data)
Forty-four percent (44%) of Europeans surveyed indicated knowing friends or family using CBD. (New Frontier Data)
In 2019, 14% of Americans say they use CBD products on a daily basis. (Gallup)
In 2019, 40% of users utilize CBD products for pain, 20% for anxiety, 11% for sleep. (Gallup)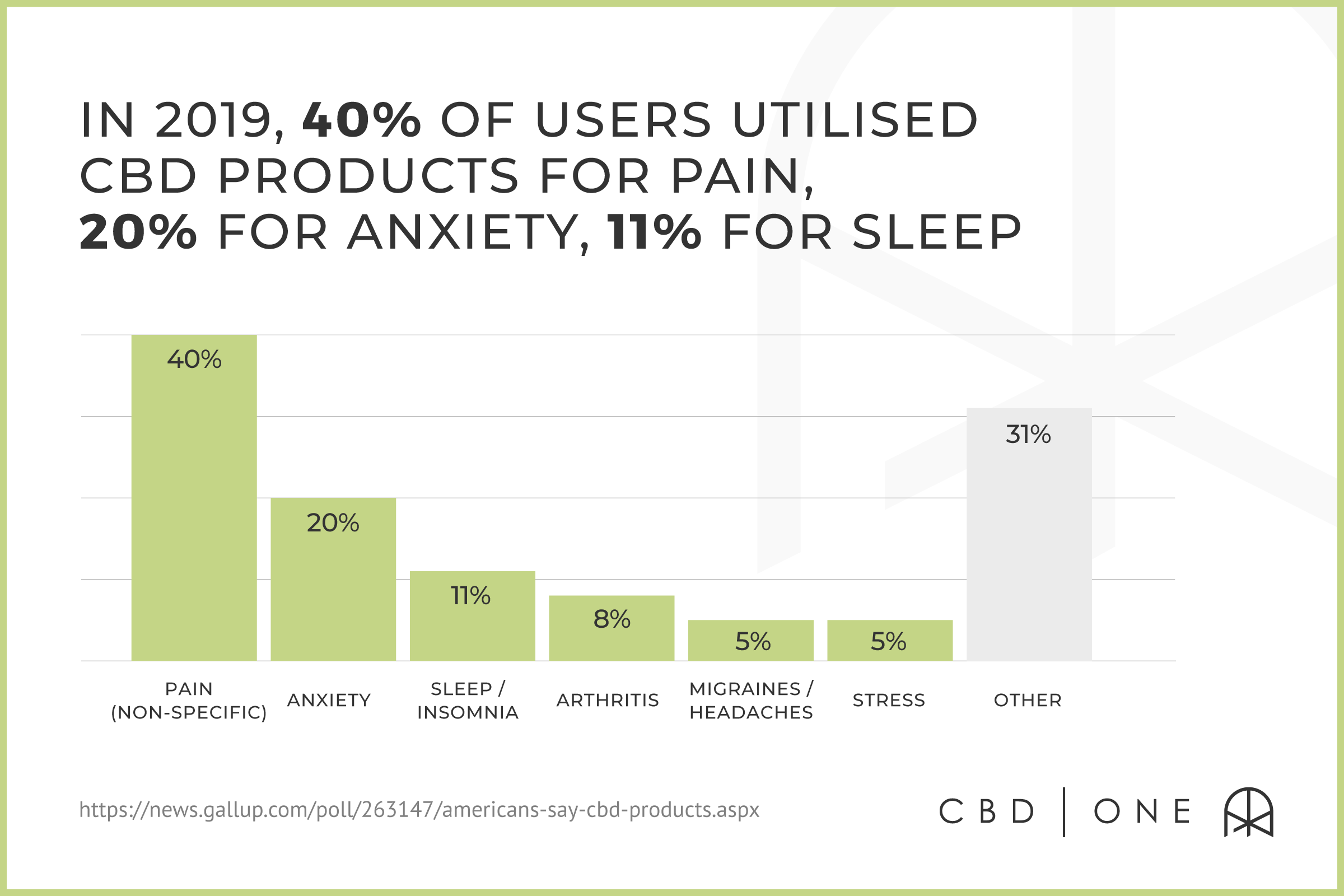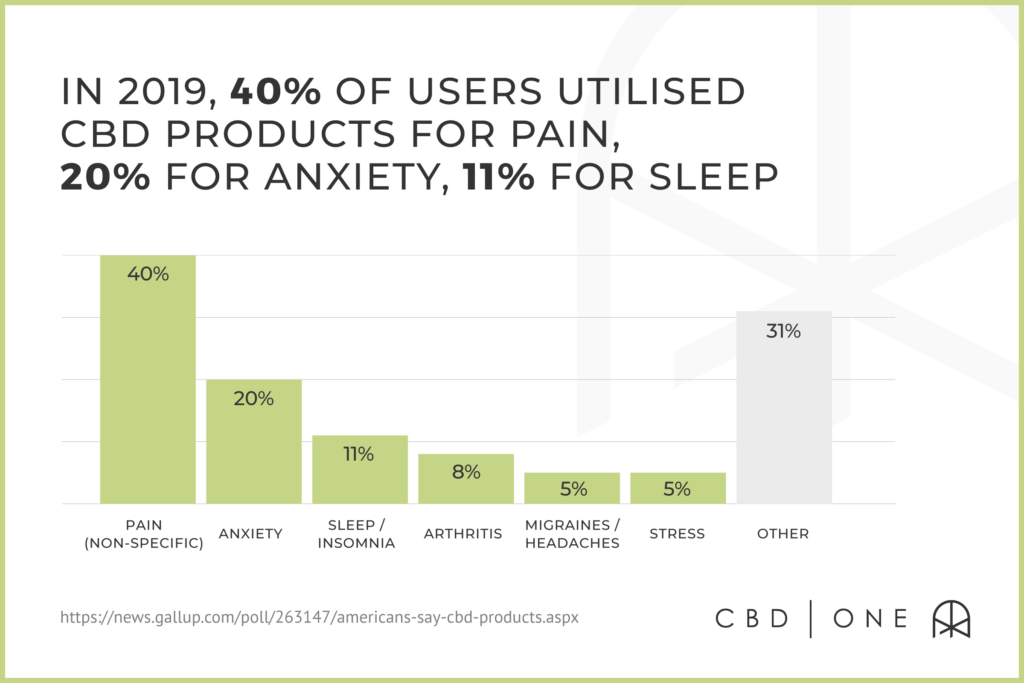 26% of Americans have used CBD in the last 2 years. (Consumer Reports)
CBD consumers are an average age of 40, are of higher education, and are more likely than non-consumers to be employed full time. (BDSA)
44% of CBD users spend between $20 and $80 per month on CBD products. More than 13% spend over $160 per month on CBD products. (HelloMD)
55% of consumers said "CBD oil is/might be a new miracle treatment". (Datatrek)
11% of consumers said "CBD oil is just hype". (Datatrek)
59% of survey users said their first purchase of CBD was planned, 25% said it was an impulse purchase and 7% said their doctor recommended it. (Datatrek)
Non-users open to trying the compound said price (25%), lack of studies (18%) and distrust in claims (14%) were the "biggest barriers for usage". (Datatrek)
One in ten pet owner respondents said they purchased CBD products for their pets, 52% of which "made the purchase based on a recommendation from their vet". (Datatrek)
CBD Business & Production Statistics
The Global CBD market is estimated to be worth $23.6 billion by 2025. (Grand View Research)
The pet CBD market is estimated to grow to $1.7 billion by 2025. (Brightfield Group)
California was the leading market for CBD in the United States in 2019, with estimated sales of $730 million. Followed by Florida and New York with about $290 million and $215 million in sales respectively. (Statista)
In a 2018 study, of 84 CBD products that were purchased online, 69% were mislabelled, and THC was detected in 21% of the samples. (NCBI)
The Netherlands is reportedly the largest exporter of "true hemp", with 71% of global true hemp exports coming from the Netherlands in 2019. (Hemp Industry Daily)
The average number of acres planted by surveyed hemp producers increased between 2018 and 2019, from 77 acres to 119 acres, an increase of 54%. (Hemp Industry Daily)
CBD ready-to-drink tea and coffee sales grew by approximately 3,609% from 2018 to 2019. (Statista)
Facts About CBD's Uses
40% Of CBD Users in the USA cite relief from pain as their main reason for use. (Gallup)
More than half of the respondents (53%) either believed that CBD consumption gets the user high (25%), or were unsure whether it does (28%). (New Frontier Data)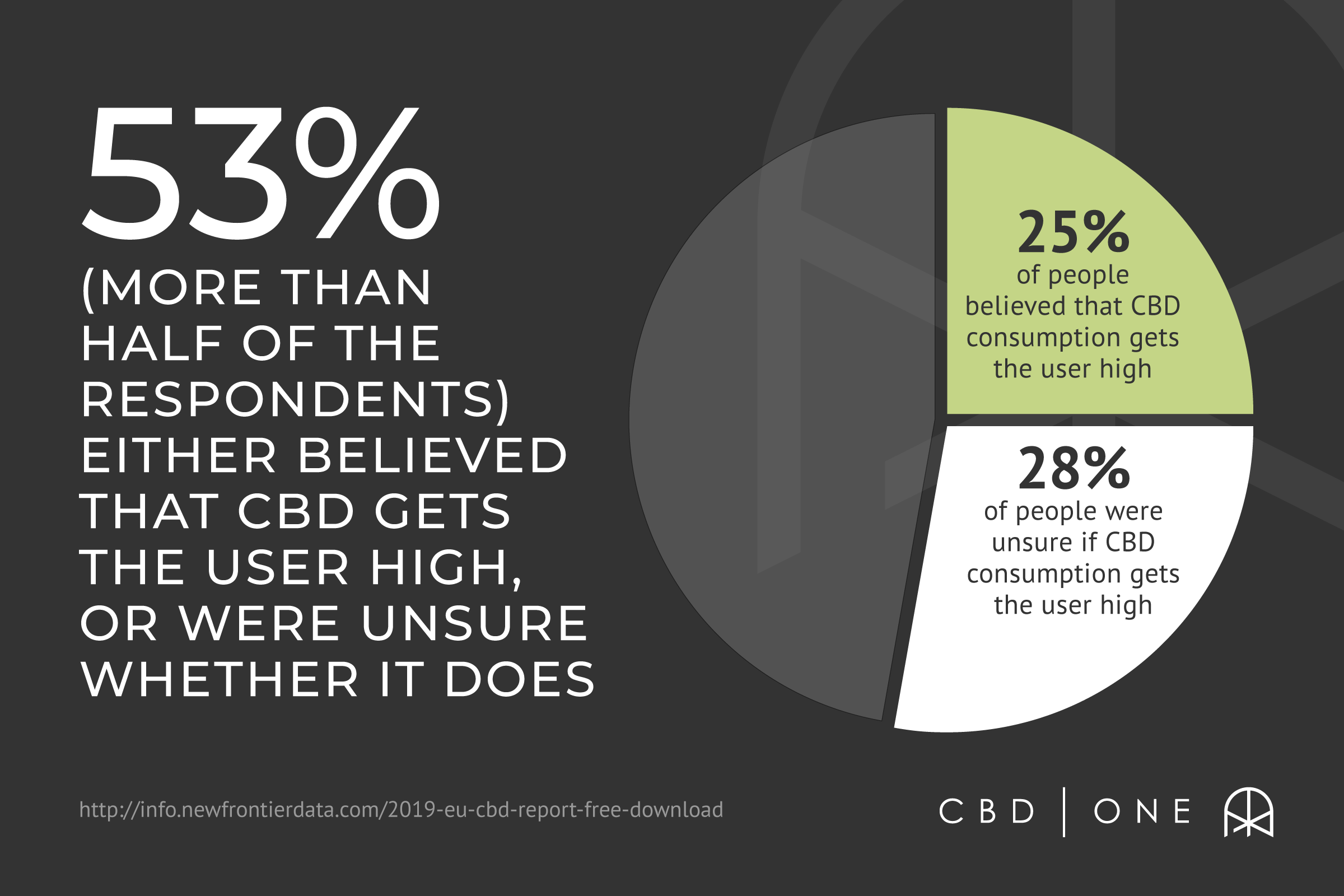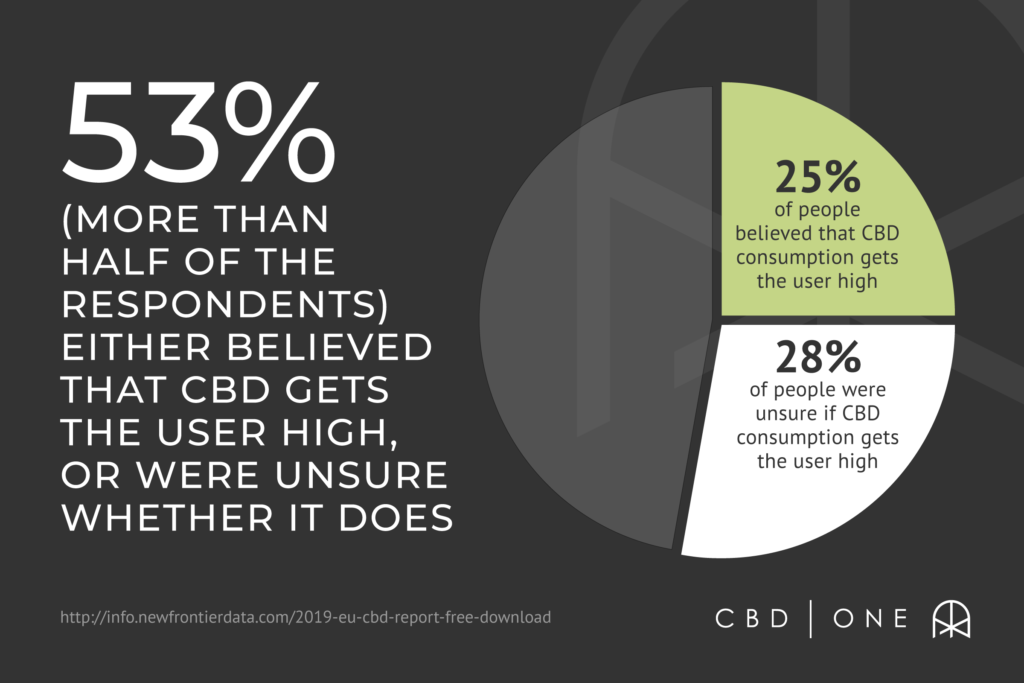 The Addiction Institute of Mount Sinai in New York City led a double-blind study of 42 recovering heroin addicts and found that CBD reduced both cravings and cue-based anxiety, both of which can cycle people back into using. (PubMed)
A study of 60 children with Autism found that CBD found that behavioral outbreaks were much improved or very much improved in 61% of patients. (Neurology)
More than 60% of CBD users have taken it for anxiety. (HelloMD)
42% of CBD Users Have Stopped Using Traditional Medications And Use Cannabis Instead. (HelloMD)
In a study on dogs, 89% of those who received CBD in the clinical trial had a reduction in the frequency of seizures. (Science Daily)
A 2018 study reported a reduction in monthly drop seizures of 43.9% in the CBD group versus 21.8% in the placebo group. (Science Direct)
CBD behaves as a highly effective sebostatic agent, meaning it reduces the secretion of sebum, which is thought to be a cause of acne. (PubMed)
A study in 2015, when asked about changes in their pain or discomfort level after being on CBD-rich cannabis therapy for at least 30 days, 72.6% of patients reported a decrease in pain or discomfort. (Project CBD)
CBD Biology & History Facts
CBD was first successfully extracted from the Cannabis plant in 1940 by Roger Adams. (ACS)
The Farm Bill, passed on December 20th 2018, removed industrial hemp from the Schedule 1 drug list, making industrial hemp production legal on a federal level. (USDA)
Scientists at the St. Louis University Medical School found that rat's had receptor sites in their brains that were activated by THC in 1988. (PubMed)
For thousands of years, cannabis has been used for its medical properties by civilizations throughout the world, including the ancient Egyptians, Chinese, Indian Hindus, Assyrians, Greeks, Persians, and Romans. (Cannabis Research Initiative)
In the 1800's, Irish physician William O'Shaughnessy observed the medical use of cannabis while living in India and introduced it to western medicine. (Cannabis Research Initiative)
The molecular formula of Cannabidiol (CBD) is C21H30O2. (PubChem)
The cannabis contains more than 60 Cannabinoid compounds, including CBD, THC, and CBG. (NCBI)
Studies have demonstrated that CBD has good interaction with the 5-HT1A neuro-receptor, with numerous tests suggesting this resulted in anti-anxiety and antidepressant effects. (PubMed)
CBD reduces pain by binding with TRPV1 receptors, with the study concluding that CBD "may represent an useful pharmacological alternative in the treatment of the disease-associated chronic pain". (NCBI)
CBD is one of 113 identified cannabinoids in cannabis plants and accounts for up to 40% of the plant's extract. (Wikipedia)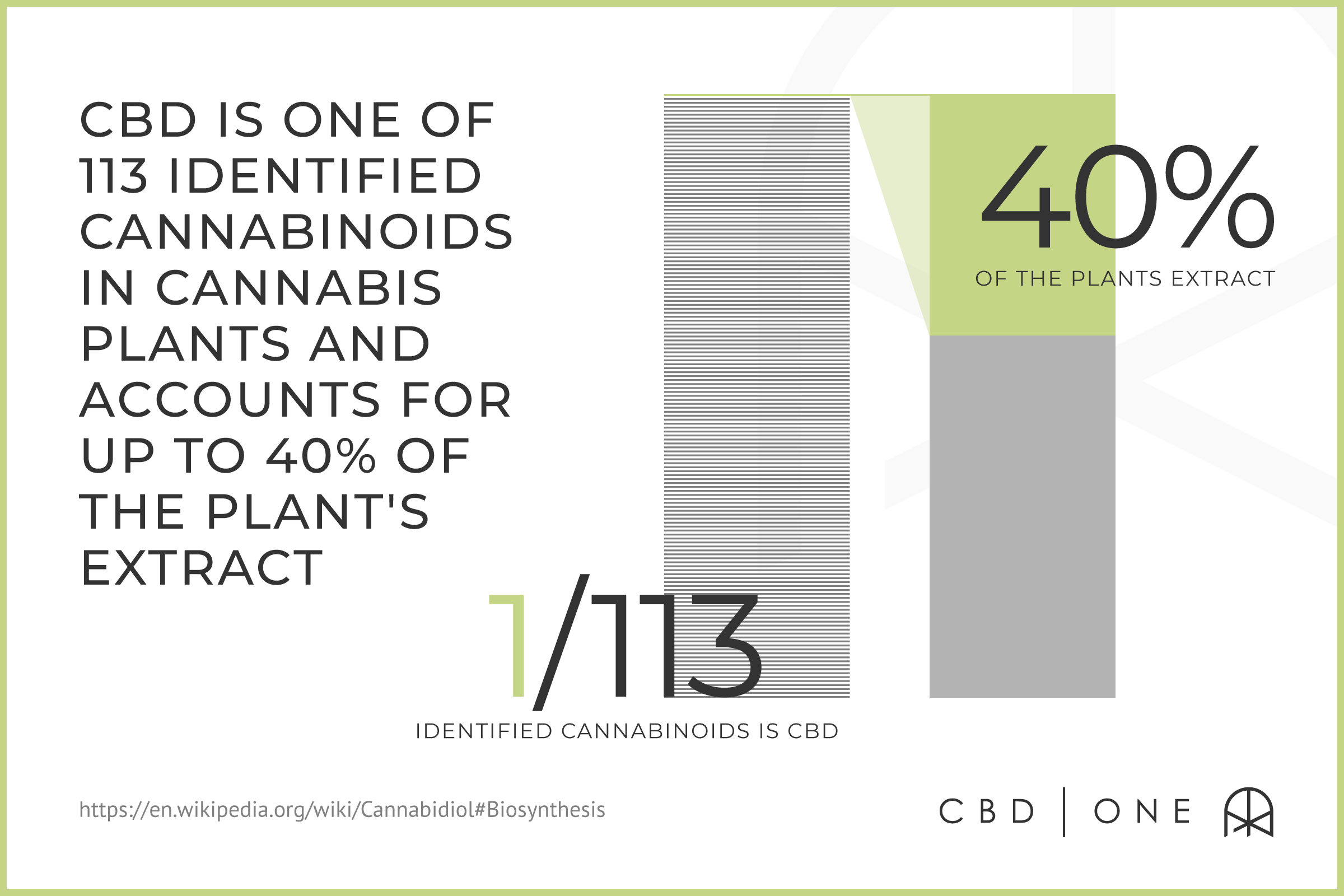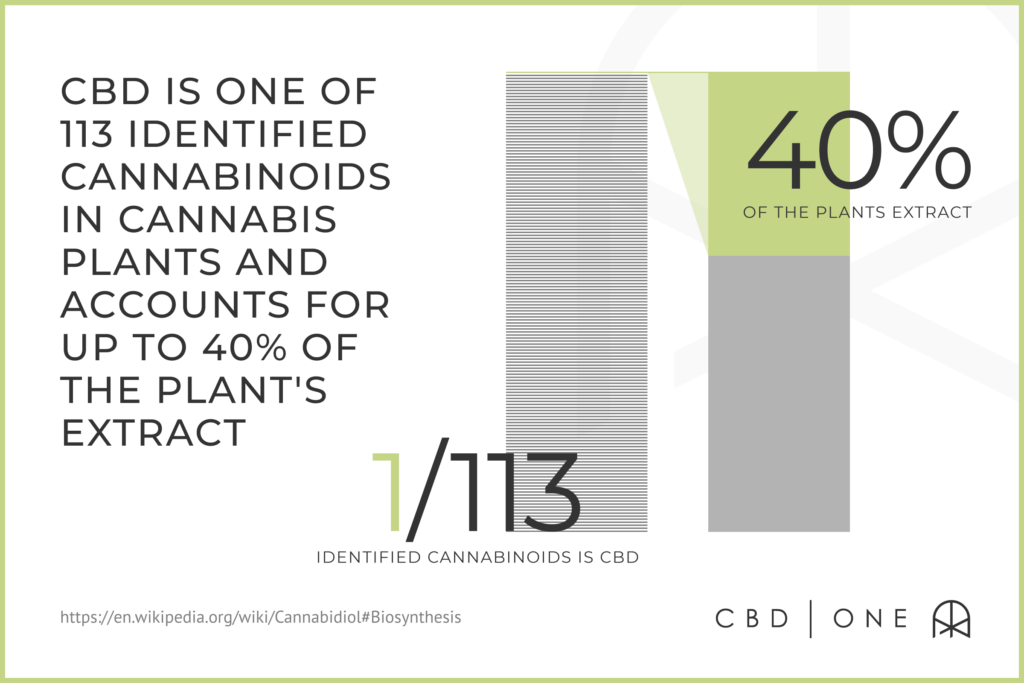 The oral bioavailability of cannabidiol is approximately 6% in humans, while its bioavailability via inhalation is 11 to 45%. (Wikipedia)
The elimination half-life of CBD is 18–32 hours. (Wikipedia)
Cannabidiol is metabolized in the liver as well as in the intestines by the cytochrome P450 enzymes CYP2B6, CYP2C19, CYP2D6, CYP2J2, and CYP3A4, and by the isoenzymes UGT1A7, UGT1A9, and UGT2B7. (Wikipedia)
Israeli professor Raphael Mechoulam first identified the stereochemistry of CBD in 1963. (PubMed)