Any new supplements you are considering adding to your diet should be looked at carefully. Do they fit with your lifestyle? Will they interact with any prescription medications you're on? 
Our extensive research - and that of scientists across the globe - has proven that CBD oil is well tolerated by the human body and that it has very few, if any, side effects.
Taken by itself, there is no negative impact on core functions such as digestion, heart rate or glucose levels, even with higher doses of CBD oil (up to 1,500mg per day).
But one lone study on mice has led to some scrutiny over whether CBD Oil could be harmful to the liver, affecting how it functions. 
So, should you be worried? Is CBD oil bad for your liver?
What Is CBD?
CBD is short for cannabidiol, the non-psychoactive chemical compound found inside the cannabis plant. It's used as a supplement to help support a balanced diet and a healthy lifestyle, and is most commonly taken as oil drops under the tongue, but can also come in other forms such as absorption drinks and creams.
Despite its roots in the cannabis plant, CBD oil is legal to buy in the UK and in many other countries across the globe, and many consumers claim it's effective for pain relief, combating nausea, stress, with more than a third of CBD oil users claiming it helps with their anxiety.
Cannabidiol interacts with and supports the human endocannabinoid system by binding to the receptors found in the body's nervous system. 
These receptors pass messages through pathways in the human body to keep the body well balanced, and the endocannabinoid system helps to regulate hormones, sleep patterns and mood, as well as things like appetite and immune response. 
What Does Your Liver Do?
The liver is a metabolically active internal organ in the human body. It holds more than 10% of your total blood supply and actually has more than 500 different functions. The three main functions are that it cleans the blood, produces a digestive liquid known as bile and stores energy.
Bile aids digestion in the small intestine by breaking up fats into fatty acids. The liver works to transform all the nutrients we ingest into something the body can use, stores these substances and then distributes them around the body when and where they are required. It also converts toxins into harmless waste products that the body can then get rid of.
To keep your liver healthy you should eat a balanced diet, keep to a moderate alcohol consumption, exercise regularly, maintain a healthy weight and avoid recreational drugs.
The liver is the only organ in the human body that can regenerate itself. If the liver is healthy and a quarter of its tissue remains in place, it can regrow to its original size within just a few weeks.
Excessive intake of alcohol, fatty food, sugar and salt can all be damaging for your liver. Overindulging in these things can result in numerous problems, including liver failure.
Signs that your liver isn't working properly include yellow skin or eyes, known as jaundice, abdominal pain or bloating and swelling of the legs and feet.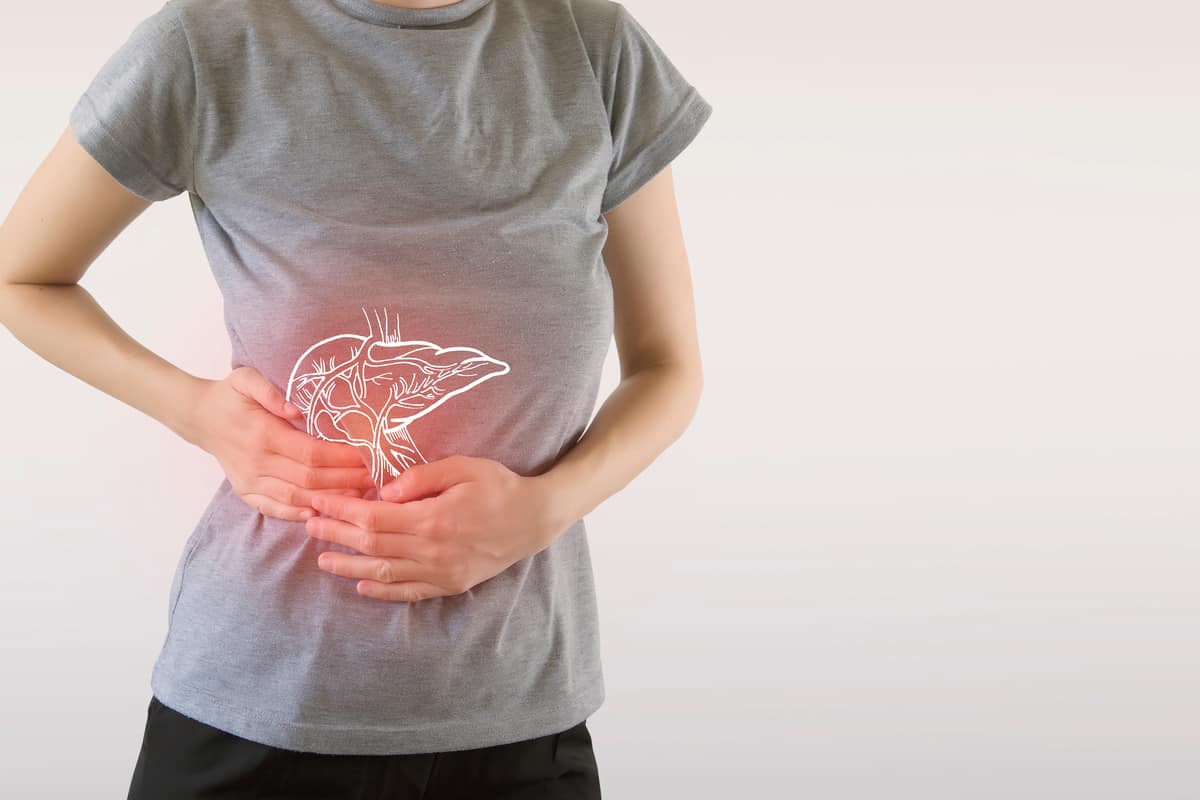 Will CBD Oil Hurt Your Liver?
Following a single study on mice last year, there have been concerns about CBD oil possibly being damaging to your liver if it is used in high quantities. 
However, in the study in question, the doses used for the mice were much higher than humans would take, so the small daily drop of CBD oil which is advised for people is highly unlikely to cause the same effect. Therefore the study doesn't mimic the typical intake of a CBD user. Scientists have instead said the findings can give an indication of the consequences of a potential CBD oil overdose. 
It is the same with any drug or supplement. If you take more than the recommended dose there are always possible consequences, whether it be an excessive dose of grapefruit extract or ibuprofen. Studies have shown that using more than the recommended dose of ibuprofen, for example, can cause stomach ulcers and other gastrointestinal problems as well as greater risk of cardiovascular concerns.
And - obviously - a mouse is not a human being. Although they share very similar genes, which is why mice are frequently used for testing purposes, they are physiologically very different and this must be taken into consideration. 
Further research into the findings has shown that using the correct dosage of CBD oil is safe for widespread use, and is well tolerated by the vast majority of people. 
This is backed up by the World Health Organisation, no less. Not only that, but conflicting research has shown that the therapeutic properties of CBD oil could actually help improve liver function because of the way it interacts with endocannabinoids to create anti-inflammatory and antioxidant effects.
Can CBD Cause Liver Failure?
As CBD Oil is so new to the market, there is still much research to be done into what it can do, how it can potentially help users and any undiscovered risks involved. 
However, initial findings suggest that side effects are minimal and it is only if you take a comparably huge dose of CBD Oil that your liver could be affected.
There are three main things to cause liver failure - obesity, alcohol misuse and hepatitis. CBD is not one of these and nor is it currently deemed to be a contributory factor.   
The Bottom Line
Taking the correct, recommended dose of good quality CBD pil as part of a general wellness routine is unlikely to cause any side effects, including liver damage. Any side effects reported in humans up to now are very rare - and very mild if they do occur. 
Vitally, if you are a CBD consumer, ensure you buy from a reputable source with lab certified products who can verify their contents. If you are already taking any form of medication we advise that you consult your doctor or healthcare professional before taking any CBD Oil or related products.